The Azores have won another award for their sustainability efforts and are the winners of People's Choice Award 2022, Green Destinations!
The Azores are known for its breathtaking natural beauty, as well as of being extremely committed to preserve and protect its natural resources. They were the first region in Portugal to become a certified sustainable tourist destination. Since 2019, the Azores were officially recognized as the world's first island archipelago to be certified under the EarthCheck Sustainable Destination program, making it one of the most sustainable tourism destinations in the whole world!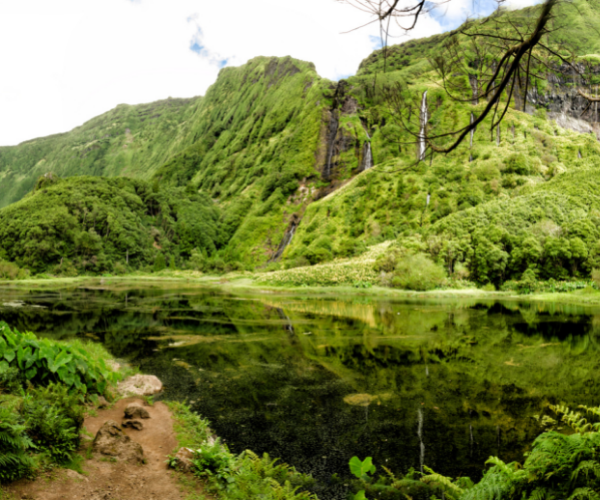 This year, the Azores won the People's Choice Award 2022, awarded by Green Destinations, in the category "Decarbonization & Positioning of the destination value supply chain". In a ceremony organized in partnership with Turismo de Portugal, I.P. and GLP Films, which took place on March 11, 2022 at ITB Berlin, the Azores were awarded for good energy efficiency practices throughout the region and, in particular, for the example of Graciosa Island, known as "model island".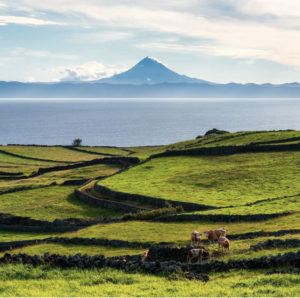 The Azores Awarded Top Honor as the World's First Leading Sustainable Tourism Destination
The Azores is a sustainable tourist destination, certified by the Global Sustainable Tourism Council (GSTC) criteria, and proves the region's alignment with the European Union's strategic guidelines for the future development of tourism. This award is also the result of the work of the Government of the Azores in promoting renewable energies and the investments and initiatives that aim to promote energy efficiency and the reduction of greenhouse gas emissions. In Graciosa, these efforts are worth of mention for the adoption of several measures in terms of sustainable transport, through the investment in an electric bus and the adoption of a 'bike sharing' system, self-consumption in clean energy, as well as network electric optimization.
What else are the Azores doing?
Currently only 5% of the Azores' ground is 'built-up' urbanized area in order to keep low levels of development and to preserve its numerous natural heritage sites, protected marine life and wildlife (dolphins, sperm whales, great whales, marine turtles, birds, pelagic fish, cold water corals, etc.), official UNESCO Biosphere Reserves, and its caldera lakes, geothermal springs and pools, mountain ranges and reefs, among so many others.
The Azorean government works directly with the community and the tourism industry. The locals appreciate and respect the nature of these islands and want to preserve them just as much as they want to share them with the world. This is why several Azorean companies have also signed the "Cartilha da Sustentabilidade

",  where they committed to change at least three old habits per year, replacing them with more sustainable practices.

The Azores have over 100 years of green energy, and to this day, they continue growing. They utilize renewable geothermal energy and are constantly increasing the number of regulations and protected areas on the island archipelago. 
To check out our tours to these incredible Islands click here.