By Inês Andrade e Sousa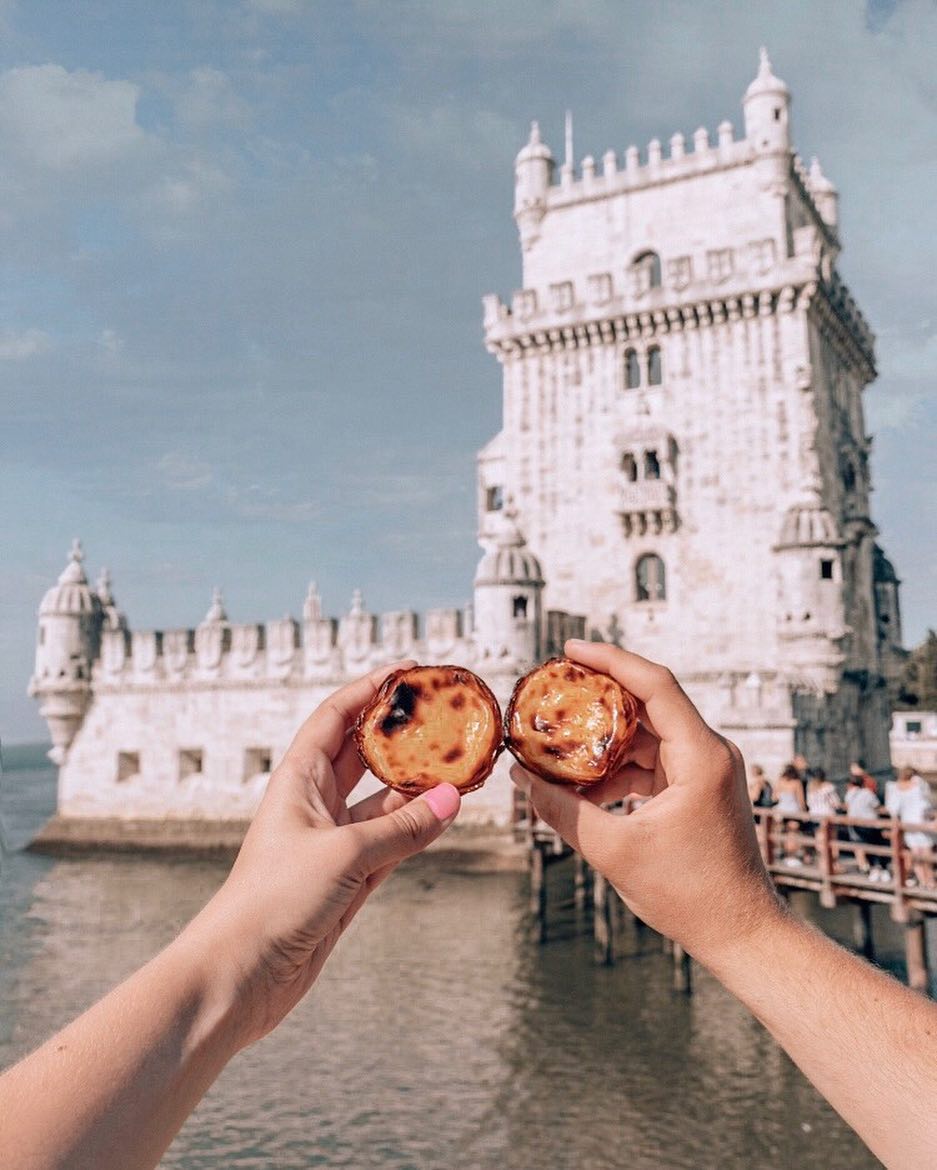 Pastel de Nata or "Portuguese custard tart" is one of the most known delicacies of Portugal. It is a delicious Portuguese egg tart pastry with a history behind.
The traditional Pastéis de Nata were created before the 18th century by Catholic monks at the Jerónimos Monastery in Lisbon.
Years later, when the Pastéis de Nata began to become famous, the original recipe was sold to the bakery Antiga Confeitaria de Belém (located in Belém, a district of Lisbon). Then they renamed them "Pastéis de Belém".
This delicacy is made with puff pastry (massa folhada) and the custard is a simple mixture of flour, milk, sugar, cinnamon, water, vanilla, and egg yolks.
So, in practical terms which are the major differences between Pastéis de Nata and Pastéis de Belém?
Pastéis de Belém are only sold in the bakery called "Pastéis de Belém", they adapted the original recipe to their own (and have kept it a secret). The Pastéis de Belém are more creamy, crunchier and the crust is thinner than the Pastéis de Nata.
Pastéis de Nata, the original ones, are sweeter, the inside is more yellow than the others, and some people say that they taste like the inside of a marshmallow.
My personal choice goes to………… PASTÉIS DE BELÉM!! Mostly because of the crust, they are delicious!
However, both Pastéis de Belém and Pastéis de Nata are a cultural treasure of Portugal. To go to Lisbon and not try them is a crime!
Inês has a Master's degree in Tourism and Communication. She is a native Portuguese, born and raised in Lisbon who has a passion for tourism, traveling and Portuguese heritage.
The views and opinions expressed in this blog are those of the authors and do not necessarily reflect the official policy or position of TourAzores, any other agency, organization, employer or company.