Have you heard or seen photos of Lisbon's famous "Pink Street"?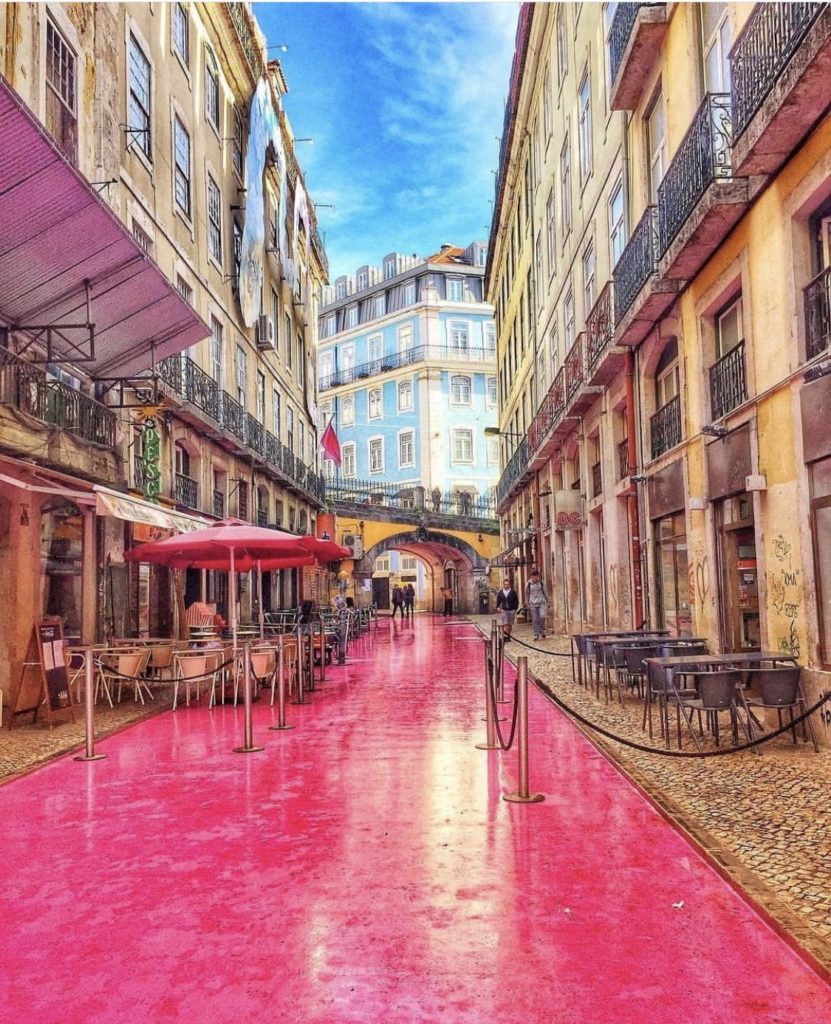 Lisbon's Pink Street is one of Lisbon's hottest nightlife spots. During the day it is a quiet street in which you can take very nice colorful photos and at night it becomes the perfect place for those who want to experience Lisbon's nightlife. You can bar-hop among several popular bars, such as Pensão Amor and Sol e Pesca or go dancing at Music Box, one of the city's hottest dance clubs.
According to the New York Times it is one of the top 12 favorite streets in Europe.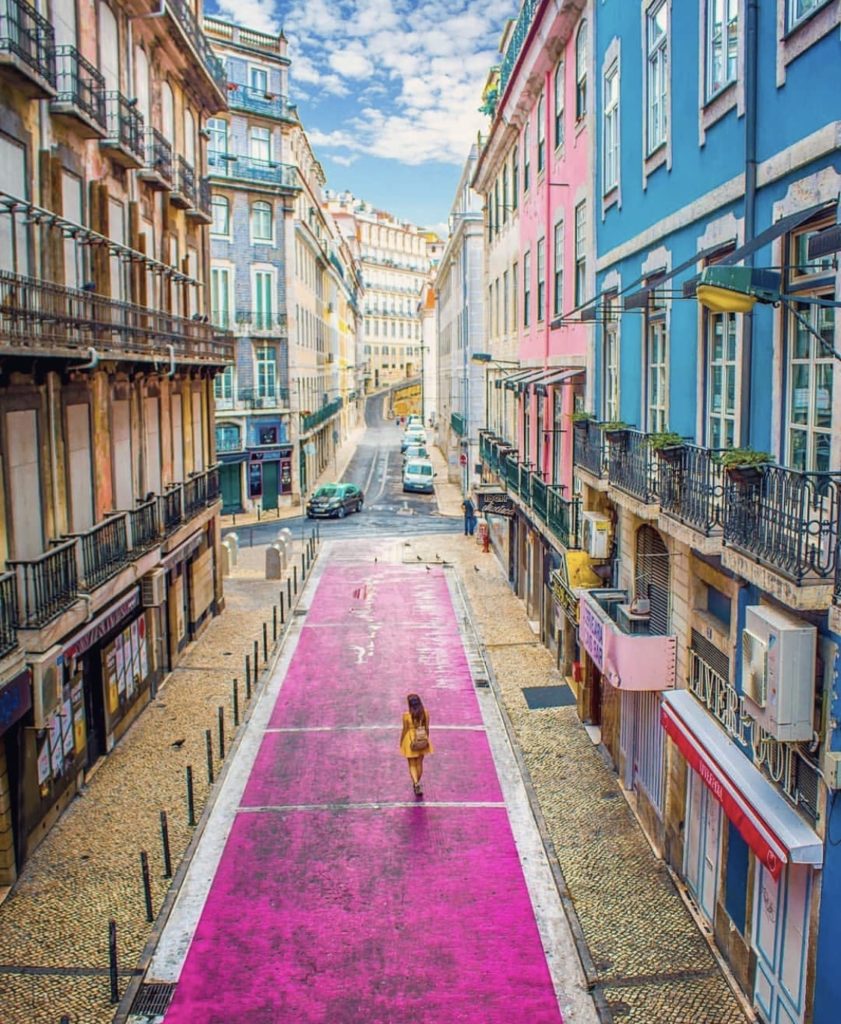 Lisbon's "Pink Street", originally known as "Rua Nova do Carvalho" had some shady origins. Located near the river Tagus, the street was known for decades as the street of the red light district. 
Sailors and criminals would go by to enjoy the company of women at the brothels and bars, named after European capitals, like Copenhagen, Oslo or Roterdão. As you can imagine, the street had a terrible reputation. But starting in 2011 it had a complete makeover. The city closed down the brothels and the shabby bars in order to open new cafes and a different kind of nightlife. As a result, the street now attracts locals and tourists from all over the world.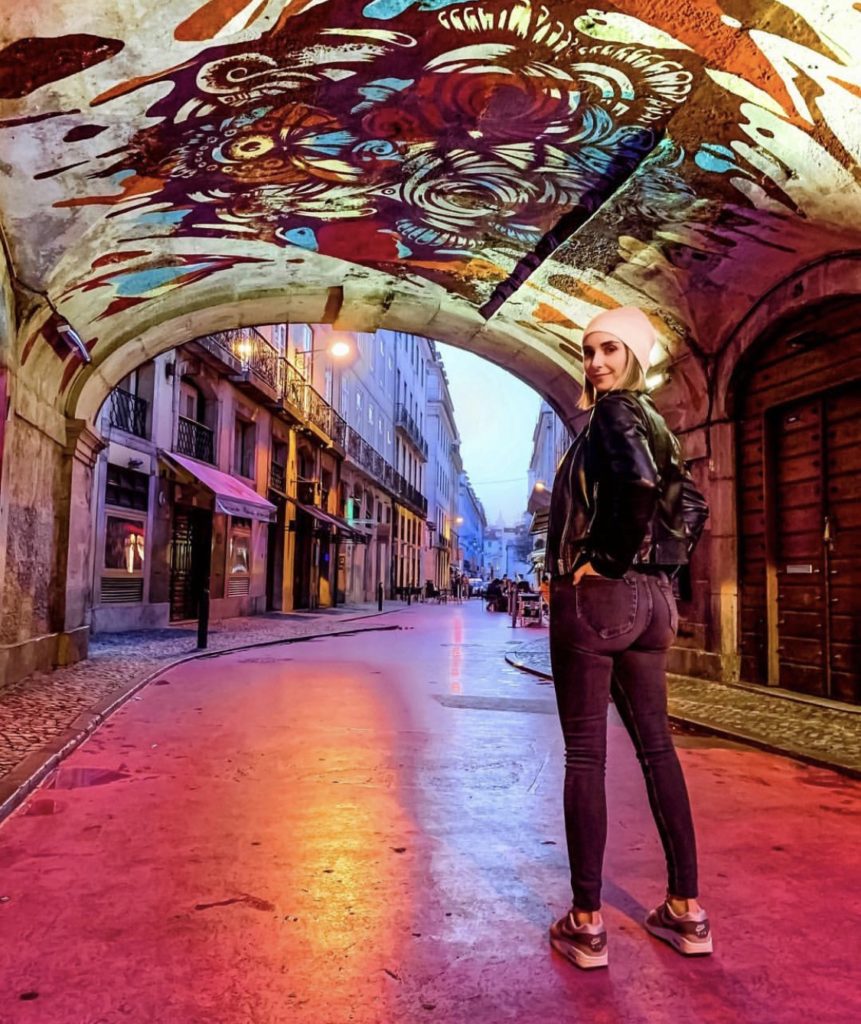 As you can see in the photos, the pavement between the terraces, bars and clubs is painted pink. The old scandalous buildings have turned into art works and the street is now one of Lisbon's most popular destinations.