Add to wishlists
Experience the unique characteristics of Faial, Pico, and São Miguel in one week, with a small private group of no more than 8…
Rates: Rates are per person, based on double occupancy (land package) Single Supplement: Single supplement is additional, please contact for more info. Deposit: A deposit of $300.00 (non-refundable) per person is required to book
Overview
Trip Outline
Trip Includes
Trip Excludes
Gallery
Booking
FAQ
Experience the unique characteristics of Faial, Pico, and São Miguel in one week, with a small private group of no more than 8 people.
No details found.
Itineraries
Day 1
Date : May 28, 2020
FAIAL

Upon arrival on the island of Faial, a representative will meet you and bring you to your hotel. The rest of the day is free to relax and explore the city of Horta made famous for its marina.
Day 2
FAIAL

You begin your full day tour to discover the island of Faial by driving through the city of Horta. Horta is most famous for its cosmopolitan yacht harbor. You will stop next at the scenic point of "Espalamaca" to view the harbor and all its surroundings, followed by a visit to the "Caldeira". The Caldeira is a large crater in the central part of the island, where you can admire the beautiful landscape and natural protected area. Your tour finishes at the "Capelinhos" volcano, where the volcano last erupted in 1958.
Day 3
FULL DAY PICO ISLAND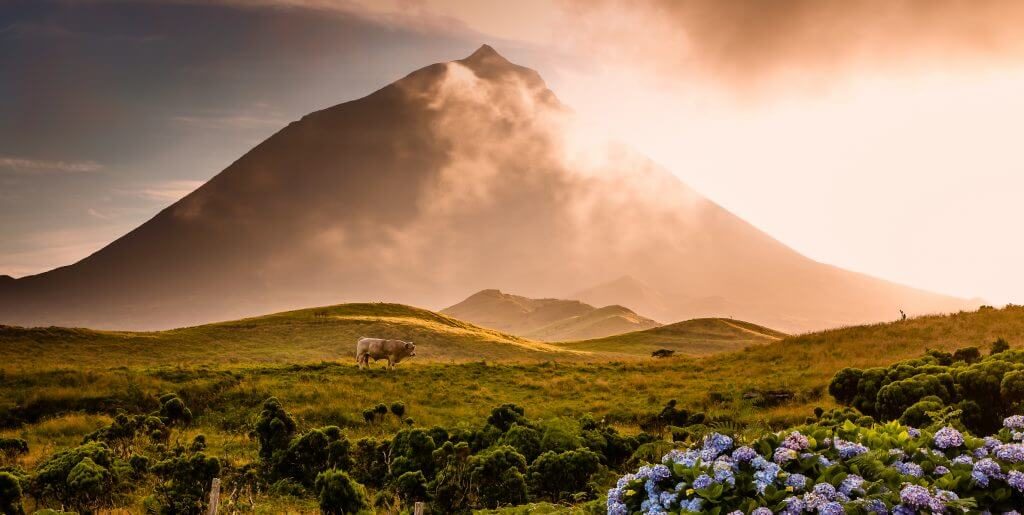 In the morning we take a short ferry ride over to the island of Pico. We begin the full day tour of Pico "Mountain Island" beginning at the famous wine vineyards (Criação Velha), recognized as a World Heritage Site by UNESCO in 2004. We continue on to "Lajes do Pico" stopping at the beautiful Church in "São Mateus". As we proceed we make several stops: at handicraft exhibition, wine museum, whaling museum ("Museu dos Baleeiros"), etc. Lunch will be served at a local restaurant as the tour proceeds around the island. We continue our tour towards "São Roque do Pico" stopping briefly at the "Arcos do Cachorro", an impressive display of rock formations (one in the shape of a dog), coming out of the sea, as well as to taste the various liquors of the region.
Day 4
PONTA DELGADA
Today you will say goodbye to Horta and hello to Ponta Delgada. After breakfast, you will be transferred to the airport from your hotel. Upon arrival in Ponta Delgada, a representative will be there to bring you to your hotel. The rest of the afternoon is on your own to discover the biggest city in the Azores, Ponta Delgada. Or consider taking in a whale watching tour or a half day hike on one of the islands many trails.
Day 5
SAO MIGUEL FULL DAY TOUR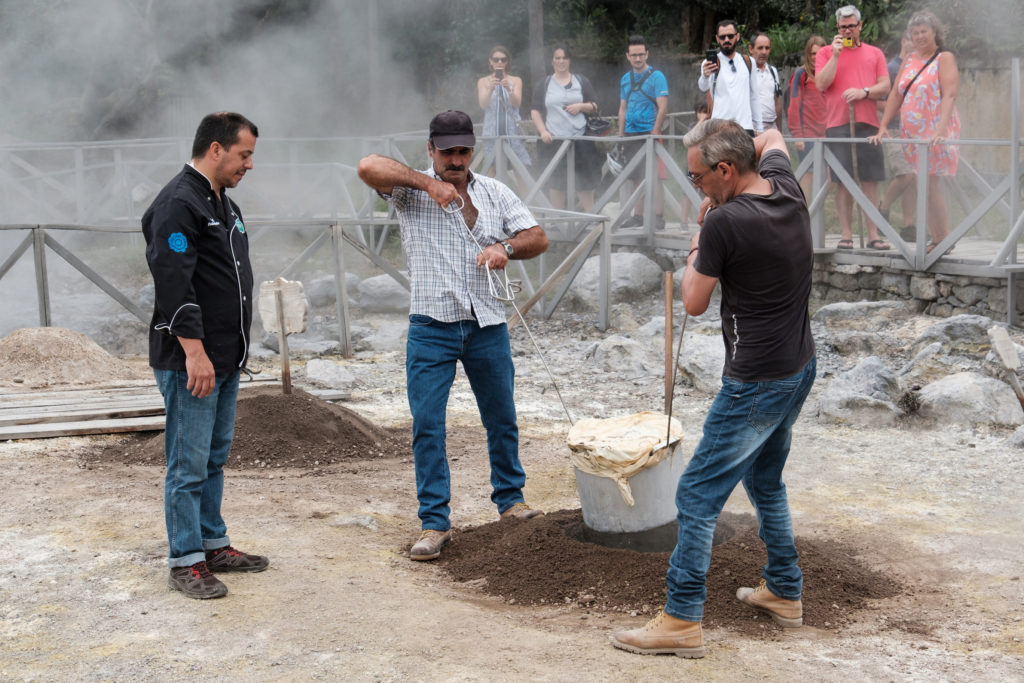 Today you will be off on a full day tour, to the eastern side of São Miguel. We begin by heading north to the city of "Ribeira Grande", where we will visit a city with rich history and culture. You continue to the viewpoint of "Santa Iria", before visiting a tea plantation. At the tea plantation you will get to see the process of how the tea is cultivated, and prepared, as well as sampling the teas. We arrive in the Furnas Valley, but first stopping at "Pico de Vara" to get an overhead look of the lake and the town. We make a stop at the lake to see our lunch being pulled from the geothermic oven, before stopping for lunch. Lunch will be served in Furnas (Cozido). After lunch you will have time to visit the town. We return to Ponta Delgada via the southern road, stopping at view points in Vila Franca do Campo, before arriving back at the hotel.
Day 6
SAO MIGUEL LEISURE DAY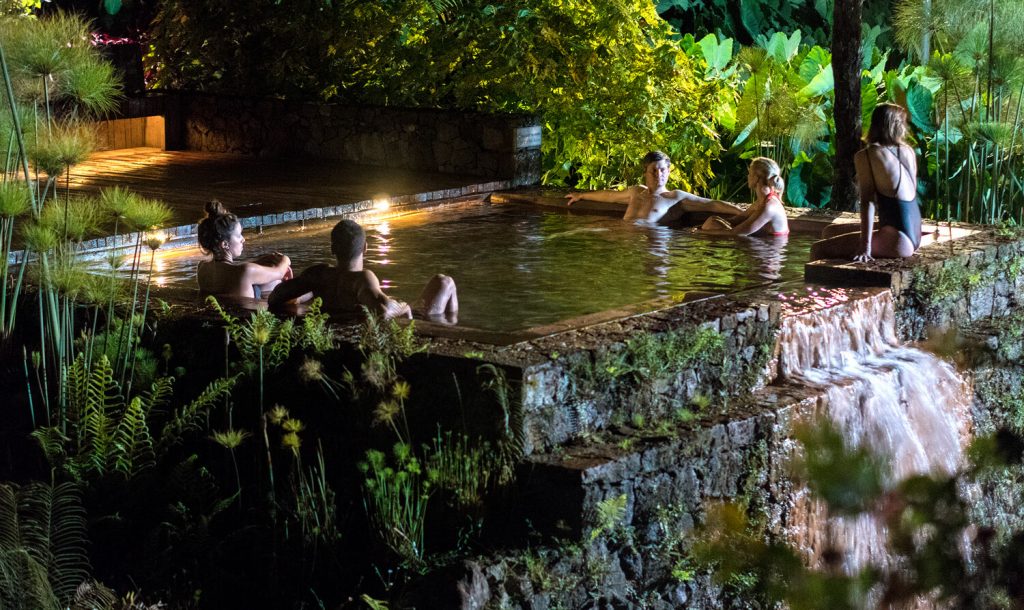 Your last day in the Azores, is at your leisure. Consider taking a full day tour of Sete Cidades and Lagoa do Fogo, two beautiful caldera's on the island or going on adventure with hiking or canyoning, as the island has many nature playgrounds.
Day 7
PONTA DELGADA/BOSTON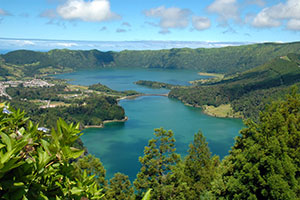 On your final morning in the Azores, you will have time to do any last minute shopping, or just relax. Before being transported back for your return flight home.
Round trip transfers from airport to the hotel
Six nights stay at centrally located hotels on the island of Faial and São Miguel
Full American breakfast daily at your hotel
Full day tour of the eastern side of the island of São Miguel (Furnas) including traditional lunch and beverages
Full day tour of the island of Pico and Faial including lunch and beverages
Ferry tickets between Faial and Pico
Airline fair taxes and single supplement not included.
Pricing Name

Start

End

Group (Min-Max)

Pricing
Portugal and Madeira are on GMT time, or five hours difference between the east coast of the US. The time in the Azores is four hours ahead of Boston, and seven hours ahead of San Francisco.
Portuguese is the official language of Portugal and its islands. Most hotels, stores and restaurants have English speaking employees or menus written in English.
Portugal and its islands use the euro as its currency. You can exchange money at the airport, or in the major cities/towns.
Most major credit cards are accepted, just look for a sign that says "Multibanco" or the credit card sticker in a shop or restaurant window. When paying by credit card they will bring you a handheld machine that they insert the card or swipe. Just remember to press ok if you accept, as most times it will ask for a PIN.
Gratuities are common in Portugal and its islands, though not as common as the US. Below is a suggested guide as to what to leave behind as a gratuity.
Restaurants: Expect to leave a few euros of change of gratuity, as 15%-20% is not common.
Tour Guides: 5-10 euros tip per person on a full-day tour. Tour Bus Drivers: 2-5 euros tip per person on a full-day tour. Cab Drivers: No gratuity needed.
Electricity in Portugal and its islands is 220-240 volts, and it uses a different socket/outlet compared to the US. Check the voltage accepted, with whatever device that you use, should the device be built for that type of voltage, then an adapter would be needed to charge the device.
Portugal and its islands have many places to connect to the Internet. Most hotels have an Internet /Wi-Fi connection and provide you with the password to connect. Restaurants and cafes also have connections, though password protected, just be sure to ask for the password. Also, in some towns, there is a local Wi-Fi, where it is free to connect.
Please check with your cell phone provider. Mention that you are traveling to "Portugal" and they can let you know if you have coverage with your phone. You can also purchase a prepaid cell phone in Portugal, the cost is about 25 euros, and it provides you with a Portuguese number and a certain amount of credits to make calls. Some providers even have specials where the calls are free to landlines.