Overview
Trip Outline
Trip Includes
Trip Excludes
Gallery
Booking
FAQ
Explore Porto, the second largest city in Portugal, one of the oldest European centres, World Heritage site and one of the Iberian Peninsula's major urban areas then venture in further north to Spain!
The moment you set your feet in Porto, you will fall in love with its colorful houses and narrow streets, its azulejo covered buildings and churches, its unique Port wine and its unbeatable cuisine. Venture in further on this tour and visit Santiago de Compostela in Spain, then return to Portugal and relax on a Douro cruise while you taste the fantastic local wines, visit the Minho region and sample Portugal's traditional vinho verde. The adventure continues visiting the delightful cities of Guimarães and Braga. 
Visit Santiago de Compostela's Historic Centre and its majestic Cathedral.
Discover Valença do Minho.
Enjoy a river cruise in the Douro, visit its most famous wine states and taste its delicious wines.
Explore the Minho region, known from the famous Vinho Verde.
Visit Guimarães, Portugal's birthplace the city and continue to Braga, one of the oldest Christian cities in the World.
Featuring expertly selected hotels.
This is a sample itinerary, changes can be made. The tour runs all year round.
 Please call us for prices. 
No details found.
Itineraries
Day 1
Arrival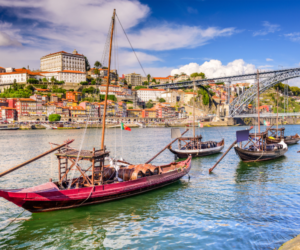 Welcome to Portugal and the city of Porto, designated a UNESCO World heritage site in 1996. After settling into the hotel day will be free to explore the city
Day 2
Half Day Porto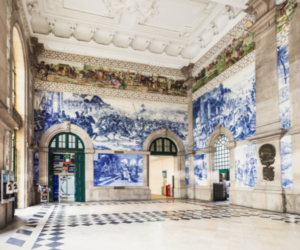 Today we embark on a panoramic tour of the Invicta city, visiting iconic sites like São Bento train station with murals depicting moments in the country's history, as well as, the Torre de Clérigos and São Francisco Church, a Baroque style church with its bell tower that skies above the city. Your day will come to an end with a visit to a Porto Wine cellar where you will taste the famous fortified dessert wine.
Day 3
Santiago de Compostela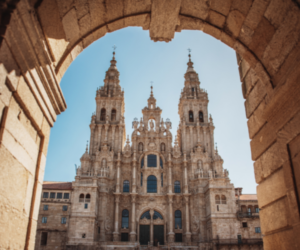 Discover one of the largest pilgrimage sites in the world, Santiago de Compostela, and its sacred route, St James way. Let yourself be captivated by Santiago de Compostela Historic Centre and its majestic Cathedral.
Enjoy a delicious tapas lunch at a traditional restaurant in the old town of Santiago de Compostela.
On your way back to Portugal, discover Valença do Minho, surrounded by a magnificent fortress of two towers and a double great wall projected in Vauban style.
Day 4
Douro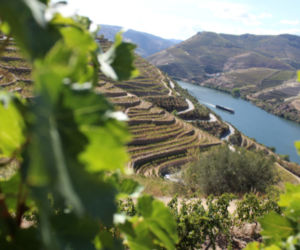 Today we explore the wonderful Douro Region, a traditional place born in the culture of wine production. Visit the most famous Wine Estates and taste its delicious Port Wines. Later, embark on this adventure through the Douro Valley on a river cruise and enjoy the majestic vineyards around you, loaded with grape bunches.
Day 5
Guimarães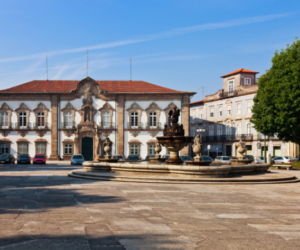 Begin your day through the Minho region, known for the famous Vinho Verde. Explore Portugal's birthplace the city of Guimarães and continue to Braga, one of the oldest Christian cities in the World.
Day 6
Leisure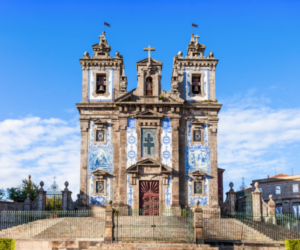 The day is at your leisure. You have the option of taking an add on tour or visit the city on your own. Check out our add on activities and tours for more information!
Day 7
Departure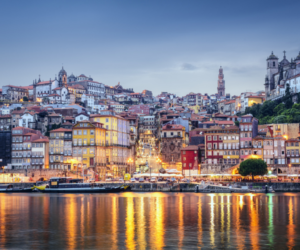 After checking out, you will be transferred to the airport from your hotel for the return flight home. You bid adeus to Portugal and reminisce on the flight back of the good times that you had on the trip.
6 Nights with early check in 5 Star Hotel 
Breakfast daily 
Round trip transfers
2 Full Day shared Tours with lunch and drinks
1 Full Day shared Tour with lunch and wine tasting 
1 Half Day Tour with wine tasting
Airfare (upon request, please call us)
Dinners
Tips and Gratuities