Overview
Booking
Trip Outline
Trip Includes
Trip Excludes
Gallery
FAQ
Trip Downloads
Celebrate the New Year with joyfulness and enthusiasm admiring one of the World's most splendid firework shows in the Island of Madeira! The merriment continues throughout the week with special activities and tours that we have prepared for you on this unforgettable vacation. 
The Island of Madeira offers perfect climate year-round, beautiful beaches, delicious cuisine and wine, friendly locals, and lush landscapes. In addition to all of these wonderful attributes, Madeira is also known for its world famous New Year's Eve Fireworks Celebration. Funchal, the Island's capital, lights up with an unforgettable display that was recognized in 2006 by the Guinness Book of Records as "The Largest Fireworks Show in the World". Not only will you travel to a beautiful destination and ring in the new year on a gorgeous island, but you will also be dazzled by a world famous fireworks display that you will never forget.
We offer you 3 options to book this tour:
Round trip airfare New York to Madeira  
Round trip airfare Boston to Madeira  
Land only
No details found.
Itineraries
Day 1
Date : December 29, 2023
Bem-vindo to Madeira!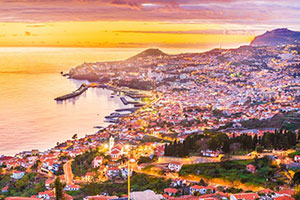 Bem-vindo to Madeira!
Arrival to Funchal with transfer to your hotel, after dropping off our luggage at the hotel, we will meet for a folkloric welcome dinner.
Day 2
Date : December 30, 2023
Half Day City Tour of Funchal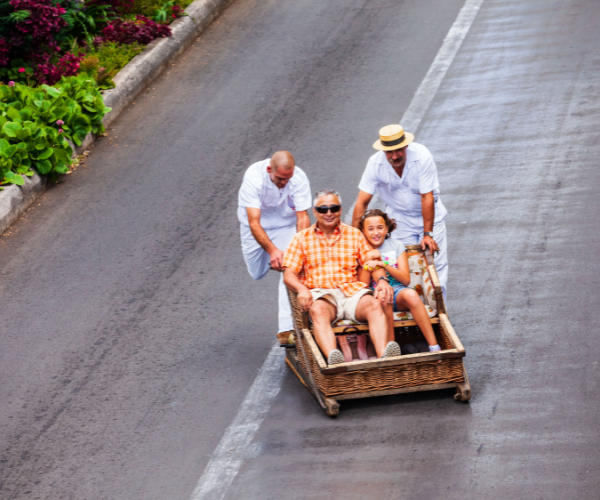 Today you will embark on a half day sightseeing tour of the city of Funchal. You will visit the Farmer's Market where you will see an amazing array of locally grown fruits, vegetables and flowers. You continue the tour by visiting an embroidery factory followed by your final stop at the Madeira association. There you will have the opportunity to see how the wine is made and taste some of the best ones of the island.
Later we go toboggan riding in wicker baskets, through the streets of Funchal for a very fun time!
Day 3
Date : December 31, 2023
Full Day Porto Moniz Tour and Firework Display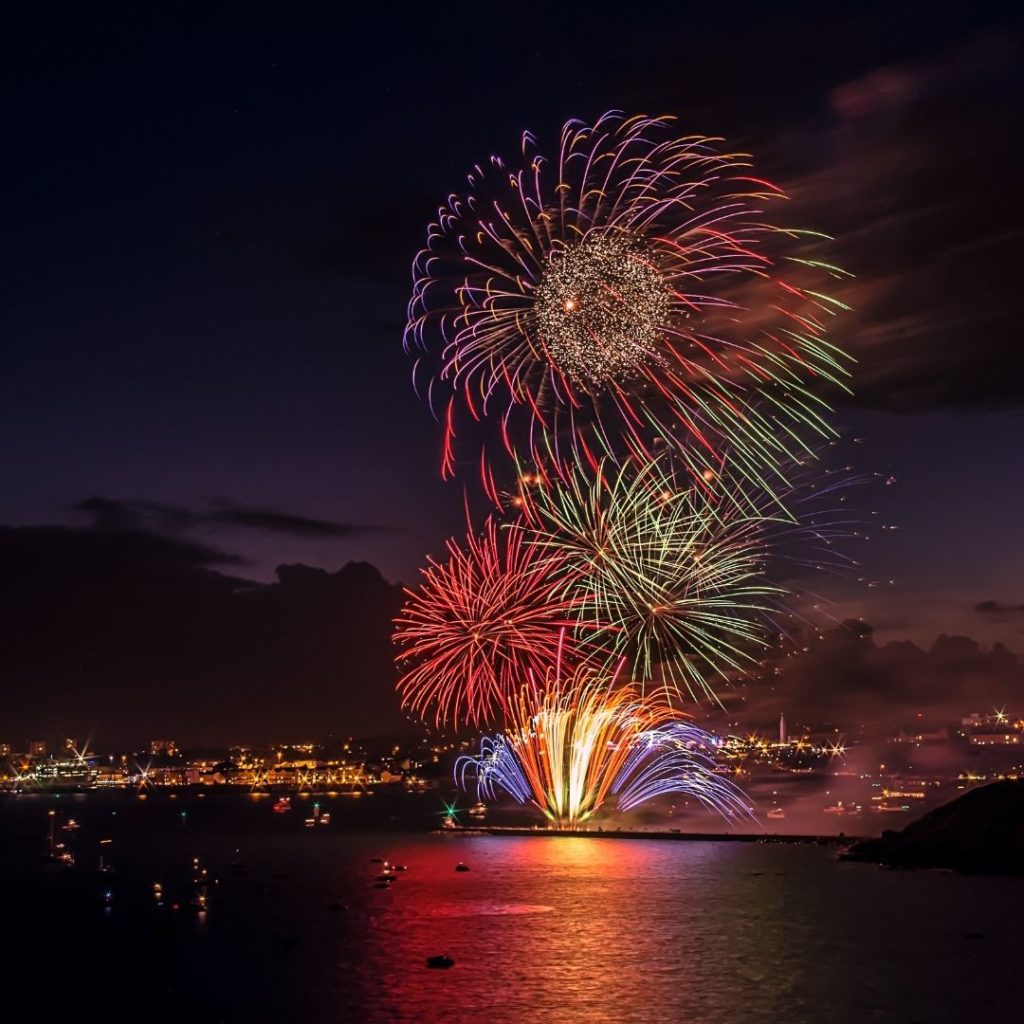 Today's full-day tour is to the Western part of the island of Madeira. We begin by taking the Estrada Monumental to Câmara De Lobos; we then cross the island in a south to north direction passing along the steep coastline until we arrive in Porto Moniz where lunch will be served. On our return to Funchal we will pass through São Roque do Faial, Ribeiro Frio, (to visit the trout fishery), Terreiro da Luta and onto the Monte before returning to our hotel in the early evening.
Tonight will be, without doubt, an unforgettable dawn that welcomes the arrival of the New Year in the best possible way. In the the evening we meet for our New Year's Eve Gala Dinner at our hotel, which includes a five-course meal, a varied selection of wines and spirits, live entertainment, favors and champagne at midnight followed by a splendid firework show in Funchal Harbor, considered one of the best in the world. Upon conclusion of the pyrotechnic show, we return to the Gala area for more buffet, drinks and dancing.
Day 4
Date : January 1, 2024
Leisure Day Happy New Year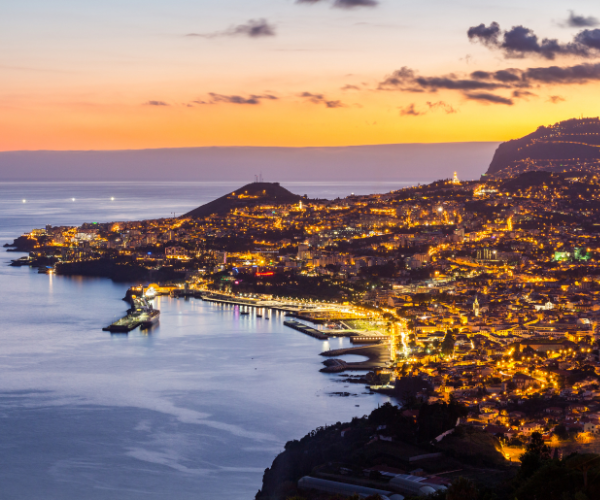 Happy New Year!!! Today is a day to celebrate the new year, learning from the past while looking ahead to the future, full of new possibilities. Take this day to explore and enjoy the town of Funchal.
Day 5
Date : January 2, 2024
Full Day Santana Tour and Farewell dinner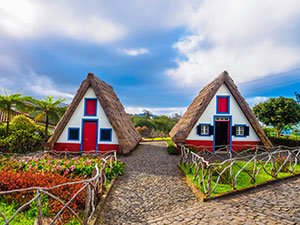 Today we depart Funchal in the direction of Camacha, the center of the handcrafts made of vines. Here we make a brief stop and then continue to Poiso and Pico do Arieiro, the second-highest point in Madeira. We continue north to Faial and stop for lunch on the way to Santana, to view the traditions and cultural essences of the region; like the typical A-frame houses of Santana. We return to Funchal late afternoon passing through Machico.
in the evening a Madeira style dinner of "Carne de Espeto" will be served accompanied by typical Madeira food and we will be entertained by a local folklore group.
Day 6
Date : January 3, 2024
Return home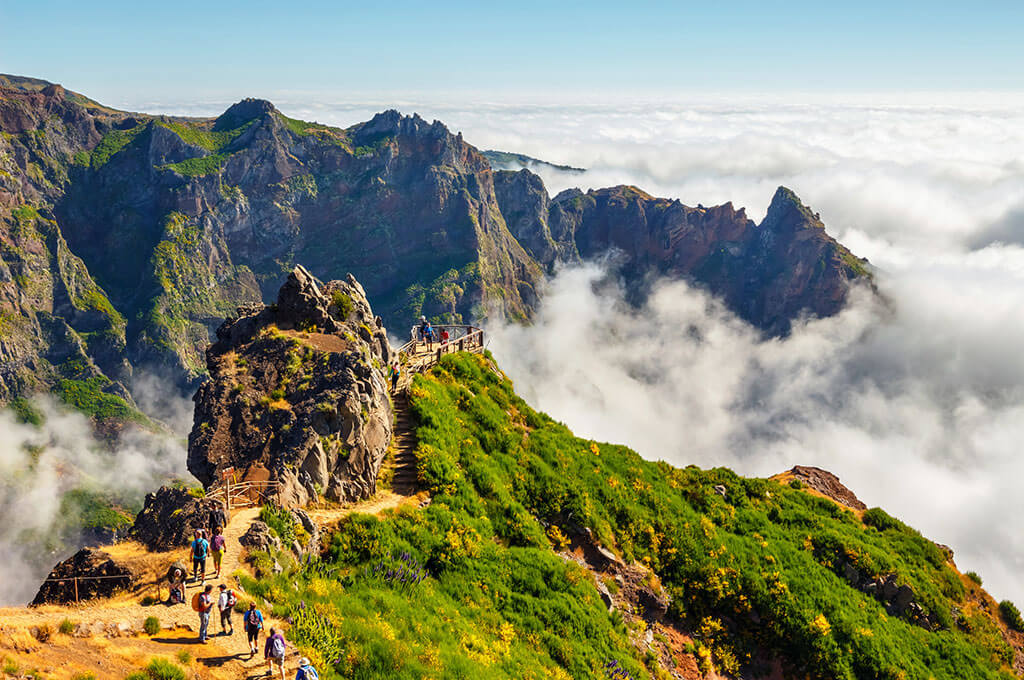 Today, after checking out from the hotel we return to the USA with our memories of Madeira Island.
Please choose one of the following packages:
Round trip airfare from Boston to Funchal, Madeira (stopover in São Miguel)
Round trip airfare from New York to Funchal, Madeira (stopover in São Miguel)
Land only 
Plus:
Round trip transfers from the airport to the hotel
5 nights stay at 5 star Pestana Casino Park Hotel
Full American breakfast daily at the hotel
Half-day tour of Funchal 
Full day tour of Porto Moniz 
Full day tour of Santana 
Two lunches
Two dinners (Welcome folkloric dinner and New Years Eve Gala Dinner)
Single supplement not included. Please call for rates. 
Gratuities
While there is no requirement for vaccination, you will need to privde a negative PCR Covid test to enter into Portugal.
Want to send trip information to others?