Overview
Trip Outline
Trip Includes
Trip Excludes
Gallery
Booking
FAQ
Welcome to a unique experience in Lisbon! Over the course of six nights, you will have the opportunity to explore this captivating city while enjoying a variety of exclusive activities that will make this trip a truly unforgettable memory.
During your stay, you'll not only explore the iconic sights, but also take part in authentic activities that will make your visit truly unique. Experience the magic of Portuguese ceramics with an Azulejos workshop, savor the authentic flavors of Portugal with a cheese workshop and tasting, and embark on an exhilarating Tuktuk adventure through Lisbon's picturesque streets.
In addition, enjoy delicious tapas, local wine tastings, and much more, all thoughtfully planned to make this experience unforgettable. Join us and discover the true essence of Lisbon. The adventure begins now!
No details found.
Itineraries
Day 1
Arrival to Lisbon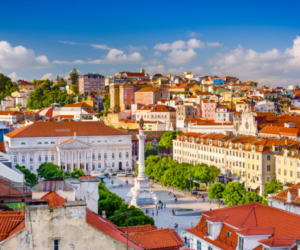 Bem-vindo a Lisboa! This stunning capital city of Portugal is not only rich in history but also boasts a delightful year-round climate and an undeniably romantic charm that's truly one of a kind.
Upon your arrival, you'll be transferred to your hotel, where you can settle in and make yourself comfortable. The rest of the day is yours to explore at your own pace, setting the stage for a wonderful experience in Lisbon.
Day 2
City Tour Tuk Tuk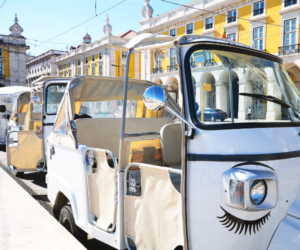 Today, you will embark on a unique journey into the captivating history of ancient Lisbon aboard a Tuk Tuk. As we wind our way through these authentic neighborhoods, you'll delve deeper into the local history, uncover the origins of Fado music, explore the distinctive architecture, and immerse yourself in the vibrant city culture, all while uncovering hidden Portuguese culinary treasures.
Day 3
Sintra and Cascais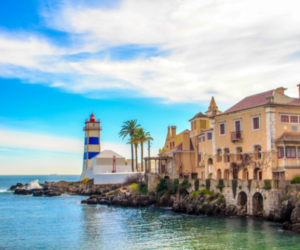 After a delightful breakfast, your day's itinerary includes a visit to the idyllic town of Sintra, renowned for its historical treasures such as the captivating Quinta da Regaleira. This 19th-century garden will amaze you with its hidden cave passageways and intriguing spiral staircases leading down to symbolic wells.
Once you've explored Sintra to your heart's content, it's time to savor a delicious lunch before heading to the sun-soaked shores of Cascais. This coastal town is a real gem, offering a picturesque blend of sandy beaches, charming architecture, and a laid-back atmosphere.
Day 4
Azeitão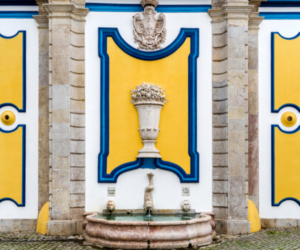 TYour day's adventure commences with a visit to Azeitão, a charming town nestled amidst vineyards, olive groves, and cork tree orchards. Your first stop will take you on a tour of the town, where you'll have the pleasure of savoring the renowned Azeitão cured cheese, a delicacy protected by the DOP designation.
In addition to this delectable cheese tasting, you'll also participate in an "Azulejo" workshop, where you can craft and paint your very own tile, creating a memorable piece of Portuguese art.
To complete this culinary journey, we'll treat you to a delightful experience featuring the tasting of authentic Portuguese tapas, allowing you to savor the rich flavors and textures of the local cuisine. It's a day filled with culture, craftsmanship, and mouthwatering delights.
Day 5
Half Day Tour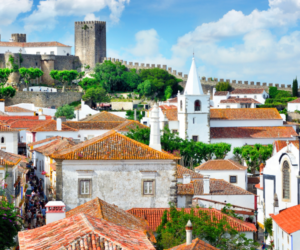 Today, you'll have the freedom to explore Lisbon at your own pace, allowing you to dive into the city's vibrant culture, architecture, and unique attractions.
In the evening, our journey will take us to the enchanting town of Óbidos, celebrated for its medieval castle and a delightful treat known as ginginha served in chocolate cups. We'll wrap up the day with a delicious dinner served in a local restaurant, where you can savor the flavors of this historic town. It's the perfect way to conclude your day of exploration and relaxation.
Day 6
Leisure Day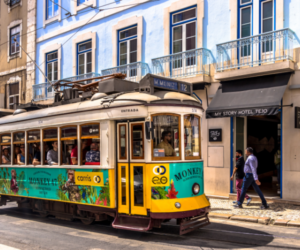 Day 7
Transfer Out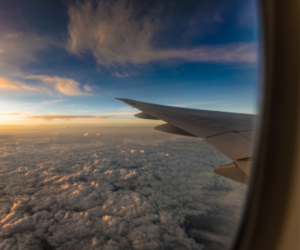 Today, it's time for your journey to the airport, where you'll catch your flight back home. As you depart, carry with you the memories and experiences of this remarkable trip to Lisbon, a city filled with history, culture, and delightful moments. Safe travels!
Package Includes:
6 nights in Hotel Mundial standard room BB

Bus with A/C in all tours and transfers

English speaking guide in all tours

2 dinners with drinks

2 lunches

Cheese workshop with tasting
Tastings in Tuk Tuk tour
Tapas on day 4
Azulejo" workshop
Airfare 
Single Supplement
Personal expenses and meals