Add to wishlists
Savor the Azores with Chef Telmo
Indulge your palate on this savory journey through the Azores with San Francisco's most iconic fine dinning Portuguese Chef.
Overview
Trip Outline
Trip Includes
Trip Excludes
Gallery
Booking
FAQ
From the famous wines of Criação Velha to the traditional cozidos das Furnas enjoy the islands' culinary while feasting your eyes on the blue and green lakes, majestic mountains and endless ocean views.
The son of Portuguese immigrants, Chef Telmo (as he's known) spent the early part of his childhood on the island of Faial in the Azores, Portugal, where his father operated a family restaurant. It was there that his love of restaurants and cooking took hold. He later moved to San Jose, CA, where he grew up eating well and learning to appreciate new cuisines.
A graduate of the California Culinary Academy, Chef Telmo has headed the kitchens of La Salette restaurant in Sonoma, Tropisueño, Mosto, and served as founding/executive chef of Tacolicious restaurants in San Francisco. Fulfilling a dream of one day serving his brand of Portuguese cuisine to the Bay Area, Chef Telmo is now the executive chef and owner of Uma Casa restaurant in San Francisco.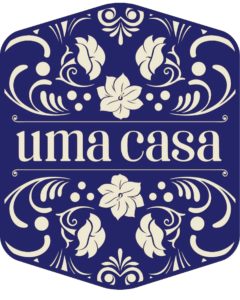 To see him in action on the show Good Morning America, see below.
No details found.
Itineraries
DAY 1
Date : May 28, 2022
Overnight flight to Terceira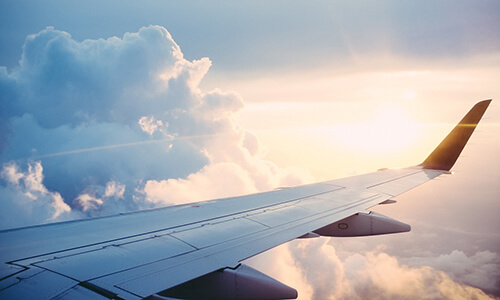 Vibrant blue green lakes, fertile grasslands, volcanic craters, colorful hydrangeas and welcoming people are waiting to welcome you.
DAY 2
Date : May 29, 2022
Terceira/Faial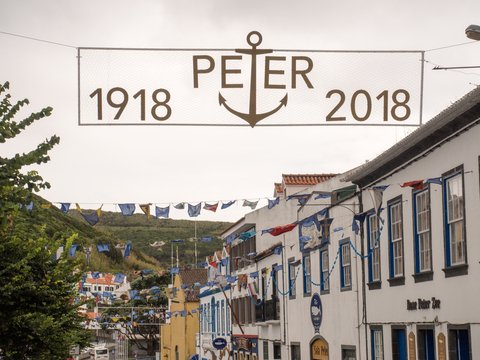 "Bom Dia" to the beautiful Island. After an early morning arrival, you will take the next plane to the island of Faial. Upon Arrival and check into the Hotel, we will meet for lunch at Peter's Café Sport, one of the most emblematic restaurants/coffee shops in the archipelago. Your journey will take you on a City Tour through the town of Horta. The Port of Horta was an important anchorage for galleons during the sixteenth, seventeenth and eighteenth centuries on their way between Europe and the Americas. (B, L)
DAY 3
Date : May 30, 2022
Pico Island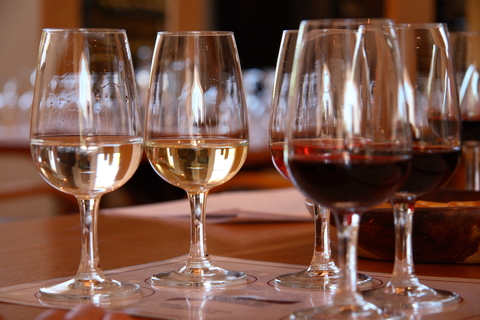 This morning you will take a short ferry ride over to the island of Pico. Towering over the island at 7713 ft, Montanha do Pico is Portugal's highest mountain. Your journey begins at the famous wine vineyard Criacão Velha, recognized as a World Heritage Site by UNESCO in 2004. After a small hike and visit to the wine cooperative and wine Museum, you will have a chance to indulge in some of the island's best wines. Lunch will be served at a local Adega converted into a boutique restaurant. The tour continues to São Roque do Pico with a brief stop at the Arcos do Cachorro, an impressive display of rock formations (one in the shape of a dog) rising up out of the sea and ends with a tasting of various regional liquors.
Upon return to Faial we will meet in the evening for dinner at a local restaurant (B, L, D)
Day 4
Date : May 31, 2022
Faial Island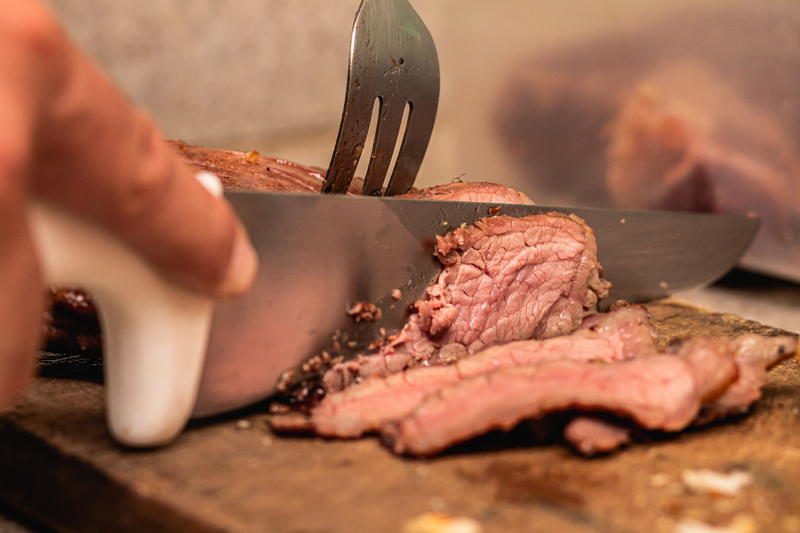 Faial (meaning "beech wood") was named after wax myrtle, once abundant on the island, and mistaken for beech trees. Your day begins with a visit to a local market where you will have the opportunity to buy local delicacies!! Followed by a visit to a natural park where you will enjoy a traditional Azorean style BBQ. The afternoon will take you through touristic spots, such as, the Capelinhos Volcano, where you can explore the landscape created by the volcanic eruption of 1947. (B, L)
DAY 5
Date : June 1, 2022
Terceira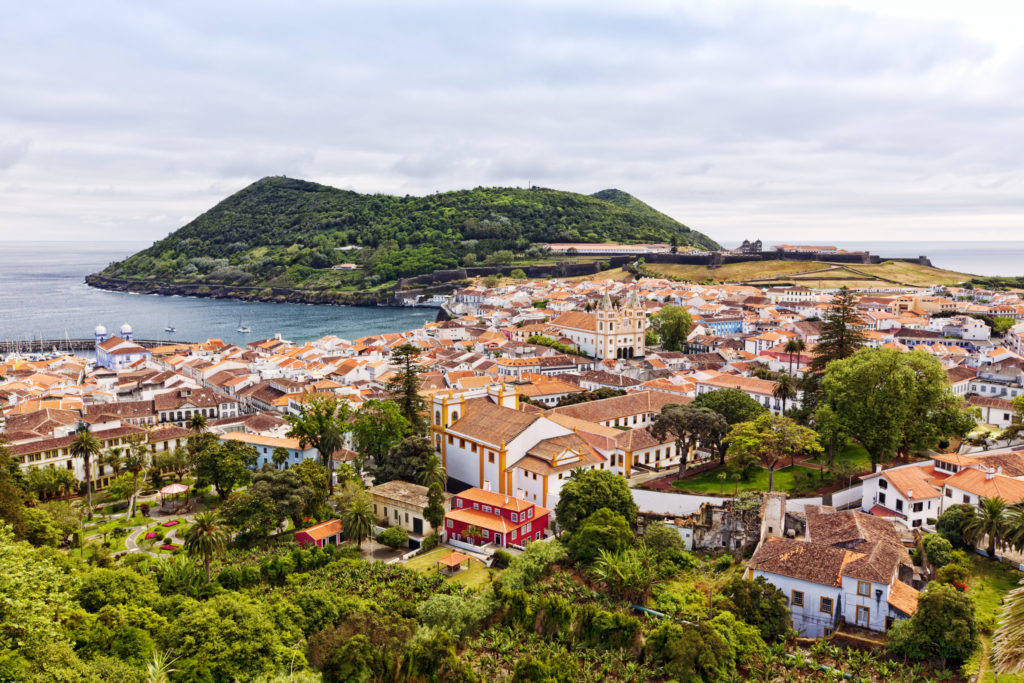 This morning you will make your way back to the airport for a quick flight to the island of Terceira, known as the island of Jesus Christ, as it was settled by Portuguese navigators. Upon arrival and check in to the Hotel, the journey will begin with a city tour of the historical sites and stops at local shops to savor the local delicacies. (B, L)
DAY 6
Date : June 2, 2022
Terceira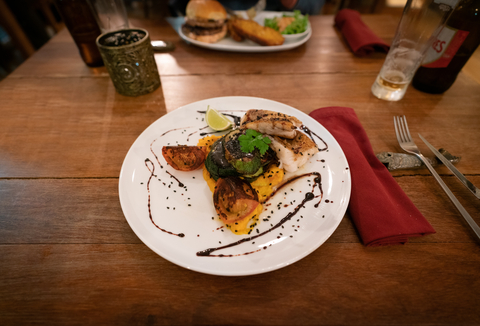 Today you will put your palate to the test as we indulge in a full day FOOD tour. From traditional pastries, fresh seafood, appetizing charcuterie and traditional breads to tasting full-bodied wines and sweet local ice cream, your taste buds will be in for a treat. All the while exploring the most emblematic and beautiful sites. (B, L)
DAY 7
Date : June 3, 2022
Sao Miguel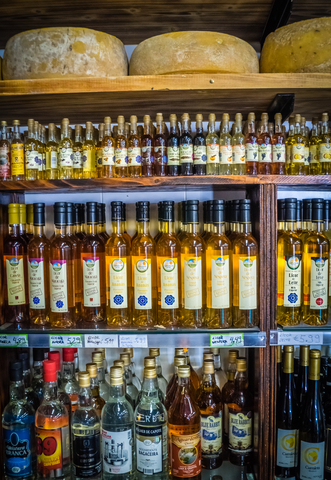 Welcome to the island of the Sete Cidades twin lakes, the biggest extinct volcano crater in the Azores with 12 km perimeter. Upon check in to the hotel, you will make your way to the local market for a tasting of traditional cheese, sweets, pineapple and local sodas, before lunch at restaurant Atasca. (B, L)
DAY 8
Date : June 4, 2022
Sao Miguel, Sete Cidades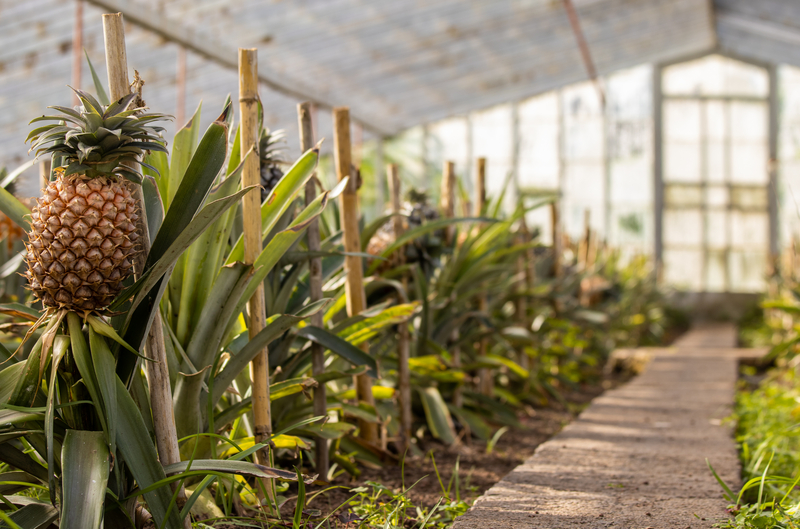 Embark on a journey of tales and beauty as you explore the west part of the island.
First stop, the pineapple plantations to learn how this tropical fruit grows on these islands in the middle of the Atlantic. Indulge your senses with a tasting of the traditional pineapple liqueur. Next, a visit to the Vista do Rei Belvedere with a breathtaking view of the lakes and parish of the Sete Cidades, both located inside a massive volcanic caldera. While descending through the inside of the caldera you will stop at a viewpoint to observe Santiago Lake. A small stop in the picturesque Sete Cidades Village followed by lunch at a local winery. (B, L)
DAY 9
Date : June 5, 2022
Sao Miguel, Furnas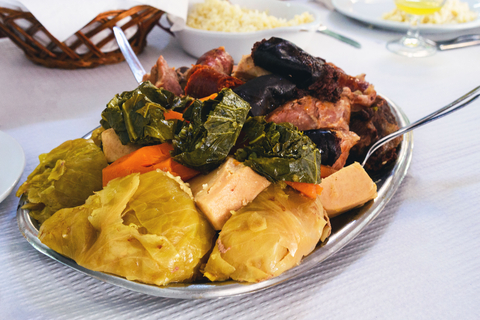 Make your way through Sao Miguel's countryside to the north coast with stops at the Belvedere of Santa Iria and Gorreana Tea Factory, where you will enjoy a tea sampling. Your next stop will take you to the Furnas hot springs where you will see a traditional Cozido das Furnas (a meal cooked in seal pots using the islands hot springs known as Fumarolas). Once in the town of Furnas, you will enjoy the famous Cozido dish in a local restaurant. Spend the afternoon in Terra Nostra Botanical Garden and revel in the XVIII century garden and its thermal pools. (B, L)
DAY 10
Date : June 6, 2022
Ponta Delgada, Sao Miguel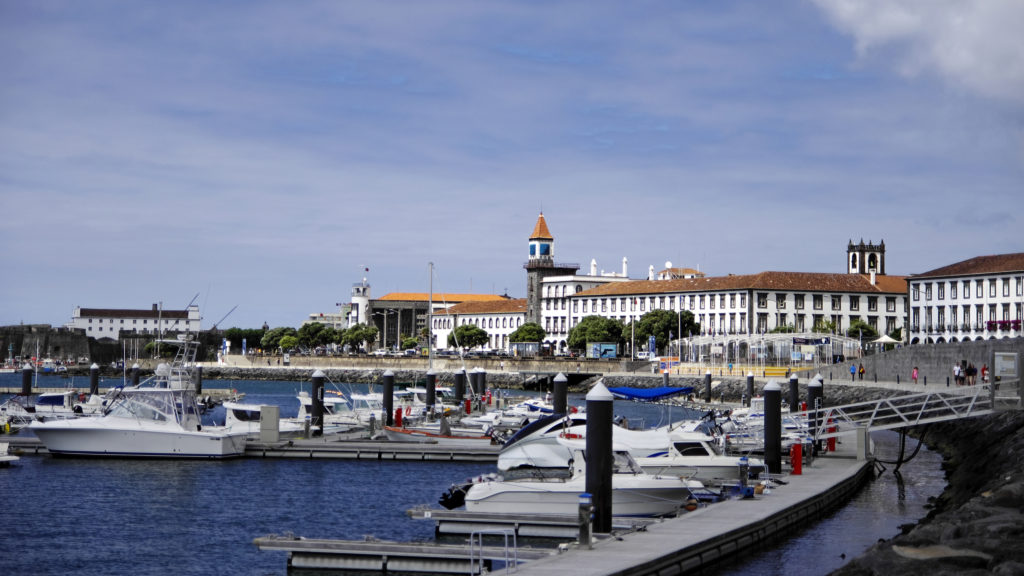 The day is yours to explore the town of Ponta Delgada or other optional activities.
In the evening we will bid Azores goodbye during a farewell dinner, with a special show with Chef Telmo. (B,D)
DAY 11
Date : June 7, 2022
Departure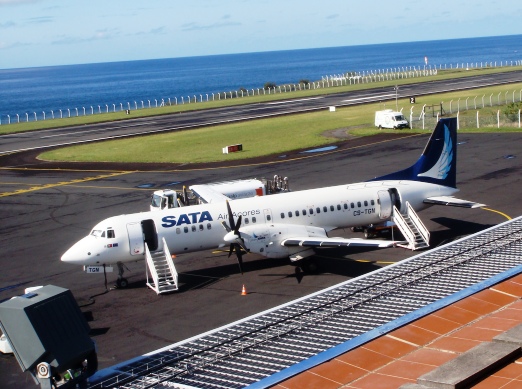 In the early afternoon you will be transferred to the airport for your flight back to Boston. (B)
Round trip airfare from Boston to the Azores, with interisland flights.
4-star hotel stays in the islands of (Faial, Terceira, Sao Miguel)
Tours  –  Tours conducted by English speaking local guides;
Farewell dinner on last night of the tour;
Round trip transfers from airports to hotels (Azores).
Meals: Meals : breakfasts (B), lunches (L), dinners(D)
-Gratuities for guides and drivers.
Pricing Name

Start

End

Group (Min-Max)

Pricing
Portugal and Madeira are on GMT time, or five hours difference between the east coast of the US. The time in the Azores is four hours ahead of Boston, and seven hours ahead of San Francisco.
Portuguese is the official language of Portugal and its islands. Most hotels, stores and restaurants have English speaking employees or menus written in English.
Portugal and its islands use the euro as its currency. You can exchange money at the airport, or in the major cities/towns.
Most major credit cards are accepted, just look for a sign that says "Multibanco" or the credit card sticker in a shop or restaurant window. When paying by credit card they will bring you a handheld machine that they insert the card or swipe. Just remember to press ok if you accept, as most times it will ask for a PIN.
Gratuities are common in Portugal and its islands, though not as common as the US. Below is a suggested guide as to what to leave behind as a gratuity.
Restaurants: Expect to leave a few euros of change of gratuity, as 15%-20% is not common.
Tour Guides: 5-10 euros tip per person on a full-day tour. Tour Bus Drivers: 2-5 euros tip per person on a full-day tour. Cab Drivers: No gratuity needed.
Electricity in Portugal and its islands is 220-240 volts, and it uses a different socket/outlet compared to the US. Check the voltage accepted, with whatever device that you use, should the device be built for that type of voltage, then an adapter would be needed to charge the device.
Portugal and its islands have many places to connect to the Internet. Most hotels have an Internet /Wi-Fi connection and provide you with the password to connect. Restaurants and cafes also have connections, though password protected, just be sure to ask for the password. Also, in some towns, there is a local Wi-Fi, where it is free to connect.
Please check with your cell phone provider. Mention that you are traveling to "Portugal" and they can let you know if you have coverage with your phone. You can also purchase a prepaid cell phone in Portugal, the cost is about 25 euros, and it provides you with a Portuguese number and a certain amount of credits to make calls. Some providers even have specials where the calls are free to landlines.