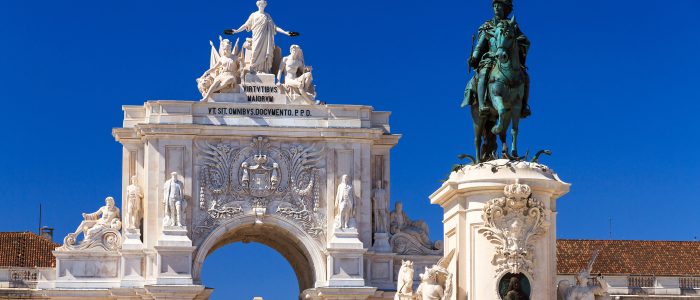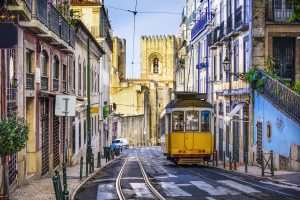 Lisbon gathers a unique mix of old and new and will capture you with scenic views, savory food, rich history and marvelous architecture… did we mention that it is also one of the least expensive capital cities in Europe.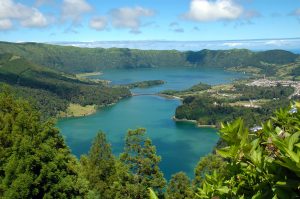 São Miguel, the "Green Island", will take your breath away with its exuberant vegetation and volcanic scenery. Relax and admire the astonishing views of Sete Cidades, Furnas and Lagoa du Fogo while we take you to the one of the most inspiring trips you've ever made.
Included in land package:
Round trip transfers from airport to hotels
6 nights at centrally located four star hotels
Full American breakfast daily at the hotels
Full day tour of Sintra and Cascais including lunch
Full day tour of Furnas, including the traditional cozido lunch
Full day tour of Sete Cidades, pineapple plantation and Lagoa du Fogo
Hotels:
Lisbon:  Hotel Mundial or similar
Ponta Delgada, Sao Miguel: Hotel Talisman or similar
General Conditions:
Rates are per person, based on double occupancy (land package).

Rates are subject to hotel availability and are only guaranteed when paid in full.
Itinerary
Day 1
Morning arrival at Humberto Delgado Airport in Lisbon. After clearing customs, a representative will meet and transfer you to your hotel. You will have the rest of the day to rest, and relax.
---
Day 2
Today you will have a full day tour, exploring Cascais and Estoril coast, the idyllic town of Sintra, and Cabo da Roca, Europe's most western point. In Sintra you will be able to visit the famous Palacio de Pena, a romanticist castle, above the village. The castle has excellent views, of Lisbon and the sea. After visiting the castle you will stop for lunch, before heading to Cabo Da Roca, the western most point of continental Europe, overlooks the sea, before heading to the towns of Cascais and Estoril, part of the Portuguese Riviera
---
Day 3
Today is a free day to either take one of our optional tours, such as visting the medieval town of Óbidos, or a half day city tour.
---
Day 4
After breakfast, you will check out of your hotel, and will be transferred to the airport. Your afternoon flight to the Azores is around two hours, and once you arrive on the island, a representative will meet and transfer you to your hotel. The rest of the day is for you to explore the city of Ponta Delgada.
---
Day 5
You begin your full day tour, to the southern and northern part of Sao Miguel Island. We travel along the coast heading toward Vila Franca, stopping at the pottery factory in Lagoa, we then proceed to Ribeira Grande, Ladeira Velha and a thrilling climb to Pico do Ferro with a magnificent view of both valley and Lake of Furnas. We continue to the town of Furnas taking the southern coast to visit the Caldeiras, which are natural hot water springs. Lunch will be served in Furnas (Cozido). After lunch we continue on our trip to Ribeira dos Caldeiroes via Salto do Cavalo, followed by a stop in Porto Formoso at the tea plantation before returning to our hotel in the evening.
---
Day 6
Today we will be off on our full day tour to Sete Cidades and Lagoa do Fogo. We begin by making a short visit to a pineapple plantation. There we will see how the pineapple is grown and cultivated, followed by a sampling of the pineapple liquer. We then proceed to visit the Lagoa dos Canarios and Lagoa de Santiago. After that we make a climb to the Vista do Rei for a panoramic view of the two lakes of Sete Cidades. A typical lunch will then be served. After lunch we head to the Lagoa do Fogo, making stops in Ribeira Grande and Caldeira Velha. At the top of Lagoa do Fogo we are able to see both the north and south coasts of São Miguel.
---
Day 7
Today we say goodbye to the Azores. After check out, you will still have time to do any last minute shopping before being brought back to the airport in the afternoon. We hope you had a memorable trip.
---
CALL 1-888-678-9093 TO BOOK YOUR TRIP NOW!